What is a PMI REP (Registered Education Provider)?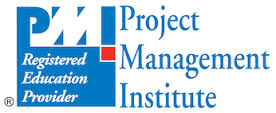 PMI R.E.P.s are few select organizations that PMI have approved to offer project management training as per PMI standards. PMI REPs are also able to issue Professional Development Units or PDUs. PDUs are essential to attain and to retain a PMI credential.
How are PMI REPs formed?
PMI defines very high standards for the quality and effectiveness of the training an organisation can offer. PMI evaluates organisations that seek to become REP against these standards and offers them the REP status only if the training provider meets or exceeds such standards as set by the PMI.
How can I find or contact an REP?
It is believed that more than 1600 REPs offer high quality training courses in as many as 80 countries. Some REPs offer online courses too. PMI REPs are known to have trained in excess of 3 million students in years gone by.
PMI maintains a list of providers that are in good standing as an approved PMI REP. They are approved to issue Professional Development Units (PDUs) for the training courses and events that they conduct. You may find it useful to search for such activities or providers online if you are interested in PDUs or trainings or activities or all of these.
Why should I be trained by an REP?
The quality of all trainings and activities conducted by REPs are of exceptional standards as they get much helpful support from the PMI. Training providers begin to enjoy certain exclusive benefits when they achieve the REP status. The tools and resources that PMI provides the REPs help them to meet the training needs of the Project Management profession. This in turn helps the REP in developing their business as well. Research has proved that more than 80% of the organisations that seek project management related training for their employees, prefer to work with an REP rather. Project Management practitioners all over the world view the PMI REP as a sign of trust and quality.
What benefits do REPs have?
Some benefits that a PMI REP enjoys are:
Greater recognition world-wide and higher credibility in the industry.
The ability to reach over half-a-million practitioners from PMI network in more than 185 countries.
Have the authority to offer PDUs for the trainings and activities which makes the students happier.
Access to PMI tools and resources that help develop business while meeting high standards.
Can be more visible by being listed on the R.E.P. directory on the PMI website which gets thousands of visitors seeking training.
Can have access to and connect with people that Request For training Proposals (RFPs) with PMI and expect increasing number of clients.
Have the chance to collaborate with other high quality academic institutions.
Enjoy the access to great marketing materials and customize them to suit any business development idea.
Become more popular by joining the online R.E.P. community and network with them.
Gain exclusive access to new releases of PMI global standards before they are available openly.
Get most PMI publications at 50% price. This may include the PMBOK Guide) – 5th Edition .
Have a limited license to use figures and excerpts for commercial training purpose from the PMBOK Guide) – 5th Edition .
What is a PMI REP? | Ramaaa Consultants Limited | Manoj Gajavelli MSP | Experts in MSP Programme Management | Specialists in Training and Consulting.
Post Tagged with pmi certification, pmi institute, pmp certification, pmp certification training, pmp course, pmp exam, pmp exam prep, pmp training, project management courses, project management institute, project management skills, project management training