About Manoj Gajavelli
Manoj Gajavelli, a certified PMP, Six Sigma Black Belt, CSQA and MSP founded RAMAAA Consultants Limited (formerly GMK Infostructures Limited) in 2010 with aim of making a more direct contribution to the world of project management.
Manoj Gajavelli brings with him more than two decades of experience in project management gained from successfully making high quality deliveries of complex projects for prestigious clients across the globe.
Manoj Gajavelli also brings in rich experience of training project managers in PRINCE2, ITIL, MSP, PMP, and SIX SIGMA etc.
About RAMAAA Consultants Limited
We have been in project and programme management consulting and training business since 2010. Yes, we are a very young company but we have wise consultants on board who have a wealth of experience of more than 20 years behind them.
Having strong track record with rich corporate experience of successfully delivering projects, programmes and trainings consistently within agreed scope, quality, cost and schedule, we endeavour to provide advisory support to projects and programmes in trouble as that's what we excel in.
Our consultants, having graduated from some of the most reputed institutions on the planet, have built up excellent expertise of dealing with all facets of practical difficulties any project or programme can get into even before others can think about such difficulties.
We have our eyes and fingers stitched to the projects constantly so we can proactively manoeuvre the projects towards success and away from failure.
We thus take pride in our track record and expertise in practical project and programme management and look forward to help you with your projects and programmes in your journey to success alongside our expert consultants with over two decades of experience.
We offer consultancy support at any stage of a project starting from initiation, thru planning, executing, monitoring and control to closure.
Though we can pick up troubled projects at any of these stages, we strongly recommend you engage with us right at the beginning of a project as it is always easy and economical to steer the course of a project towards success at early stages rather than let the problems get bigger and bigger as the project progresses.
We also provide training for project and programme managers on a broad range of subjects including Prince 2, MSP, PMP, Six Sigma, ITIL, ITSM etc.
We can provide consultancy and training support either in person or remotely at your suitable timeline.
Please do drop in your contacts if you want to have a more detailed conversation on how we can help you. Thanks.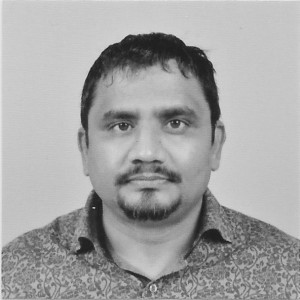 * We are a member of the Amazon UK Associates Programme.